We have been asked to look into the possibility of producing quality robotic components at a price that is
reasonable for the general user. The first design is a robotic arm mounted on a powered base.

This arm is a development model designed to test and understand the requirements of a good robotic arm.
The production version of the arm will be stiffer, and the motion elements will be packaged to protect users.




There are 7 degrees of motion in the arm and all can move simultaneously.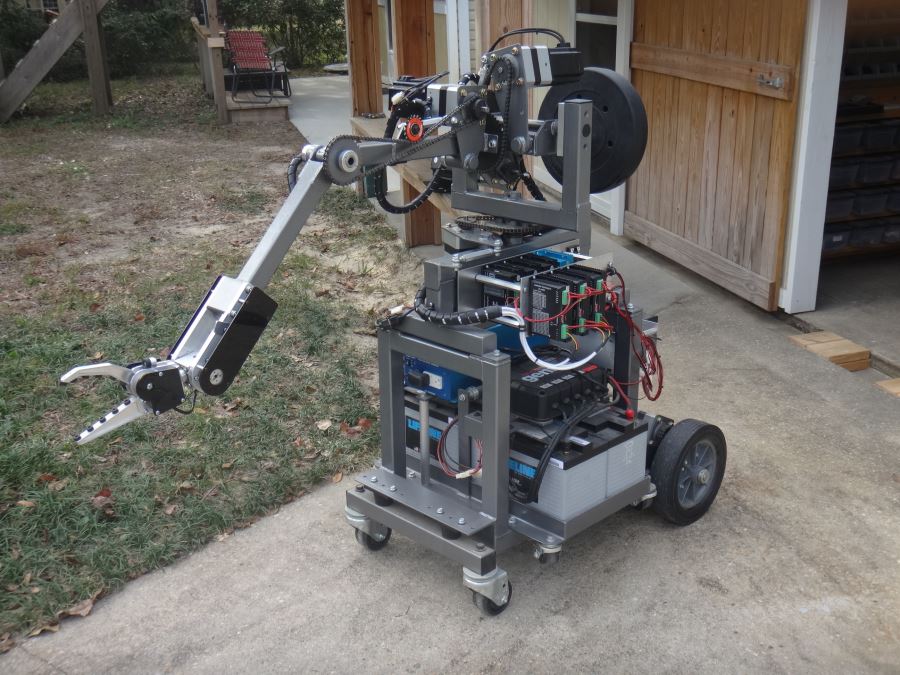 The gripper has programmable levels of grip strength.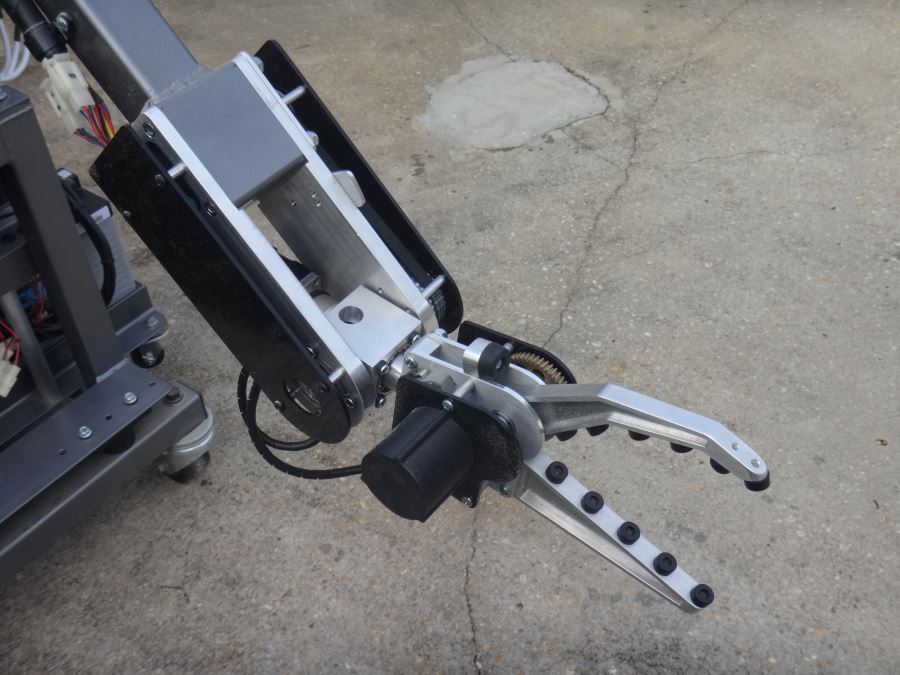 The base has 2 motors and can turn using arcs or tank steering.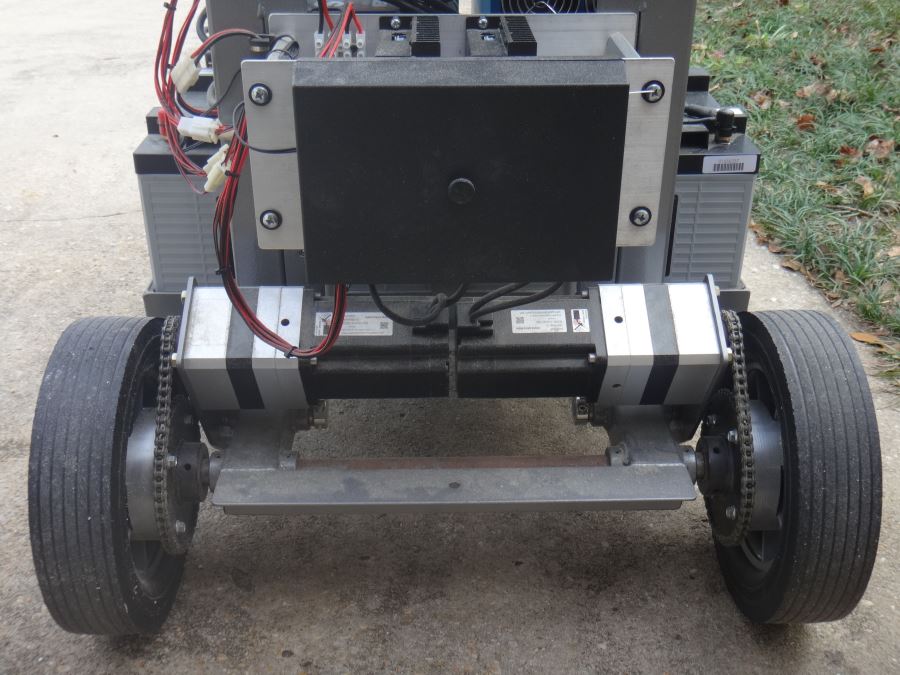 Here is a short (10MB) video of the arm in motion ...