After the 6-wheeled drone was completed, Infusion Development asked us to look into developing a
generic drive platform for a low-speed electric vehicle.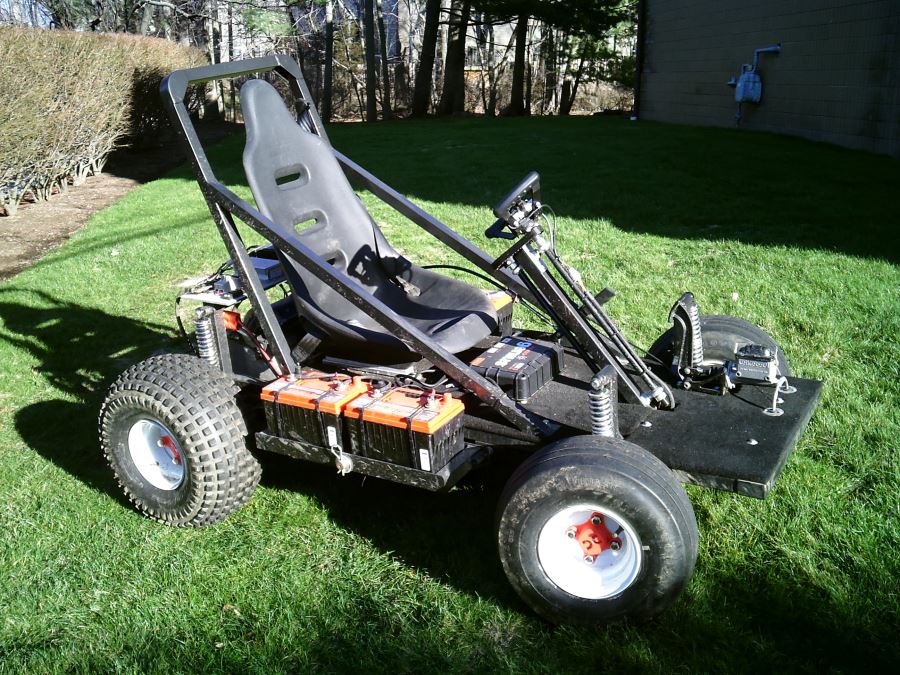 The chassis design needed to include all of the elements common to a normal car. This included full
suspension, hydraulic brakes, 2-speed transmission, and a locking differential.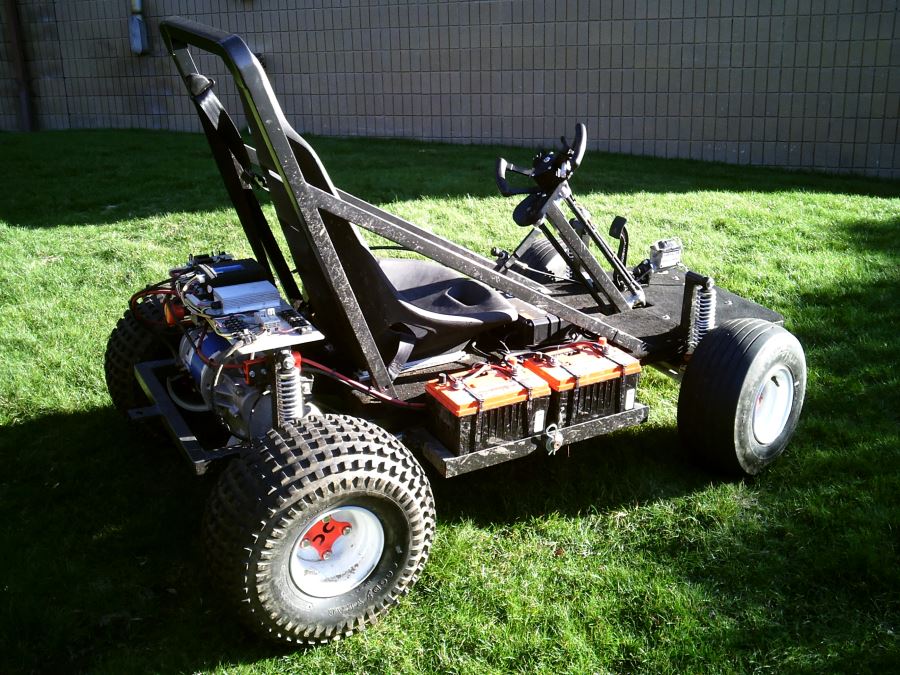 The motor is a D&D Sepex, the battery pack is made up of three 12v Odyssey AGM Batteries, the controller
is by Curtis, and the 2-speed differential was made by Imagination Engineering.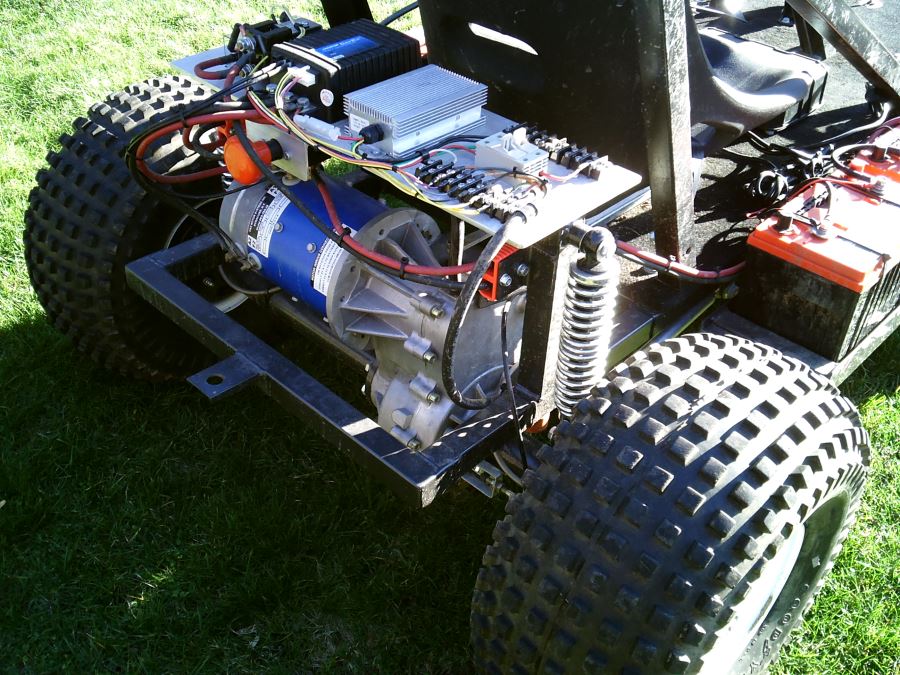 We made 2 vehicles, both of which are now undergoing long-term testing. The top speed is 25 MPH
and the range is 20 miles.

Low gear has proven to be very useful for steep hills and trailer pulling. High gear is used for all normal driving.