The Barefoot Motors electric quad was designed for the vineyards of Northern California and Oregon.
It was designed to be a no-expense-spared ultimate example of what was currently the best EV
technology available.

The following pictures are of the Barefoot EQO, designed by Sceadu. It has 4 wheel independent suspension,
4 wheel disk brakes, and 4 wheel drive that can be activated on-the-fly. A single sepex motor drives
all 4 wheels, and the batteries are LIFEPO4 (lithium).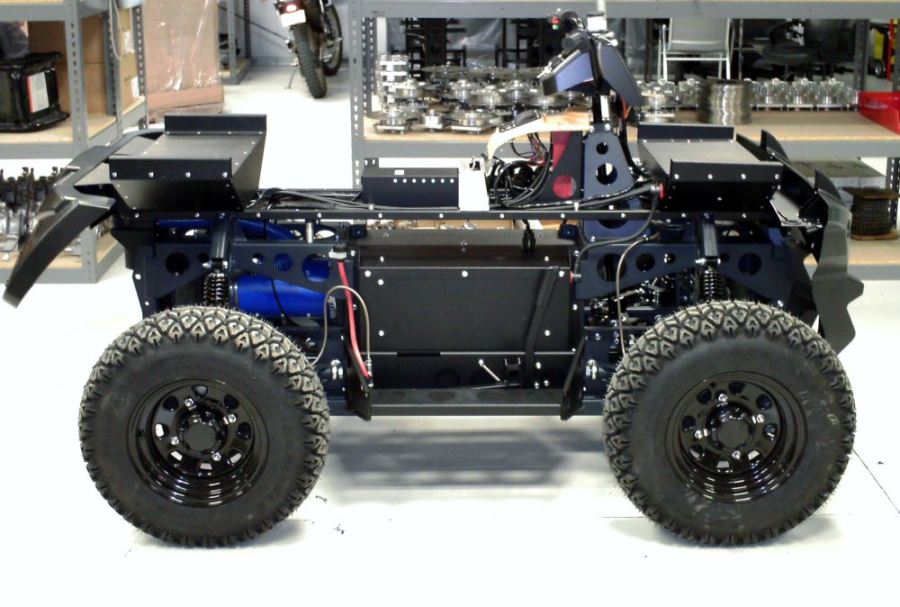 The body panels are all made of UV protected ABS plastic.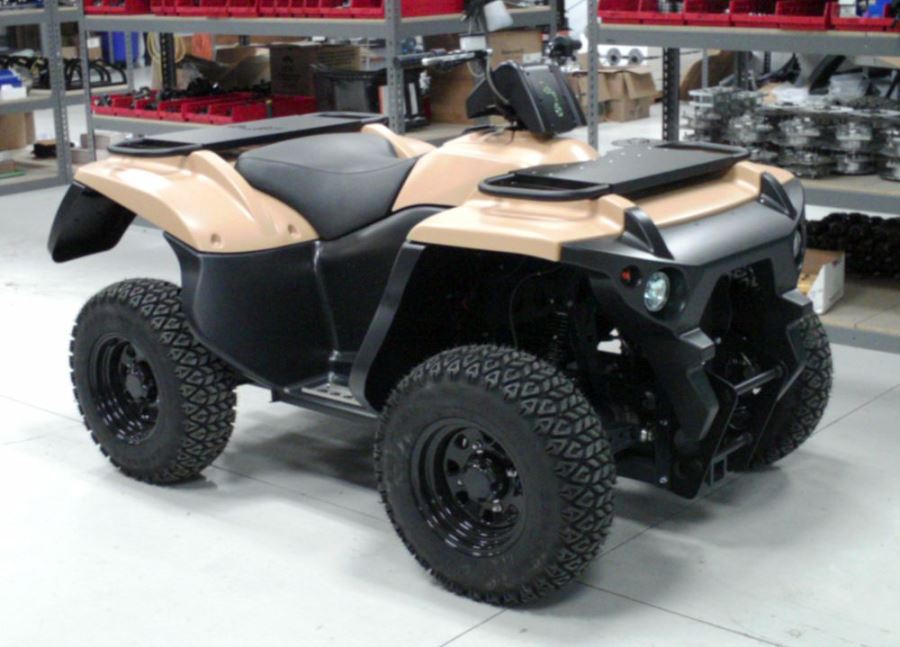 There are trailer hitch receivers front and rear, and carry racks at both ends of the vehicle.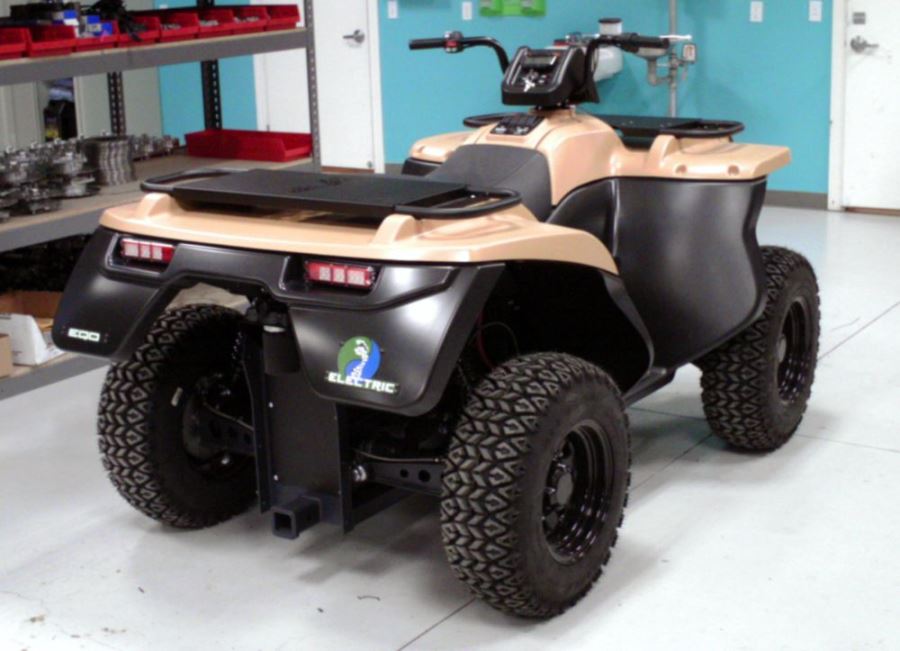 The entire machine was built in the USA. All components (except for batteries) were built in the USA as well.