The challenge was to design a small (but powerful) 4 wheeled device that would be able to get over just about
any terrain it encountered.

We started with low-pressure tires designed for beach carts. Next came a light-weight bolt-together aluminum
frame. Then, each wheel was given its own electric drive motor. Finally came two quick-replace lithium battery
packs designed for electric bikes.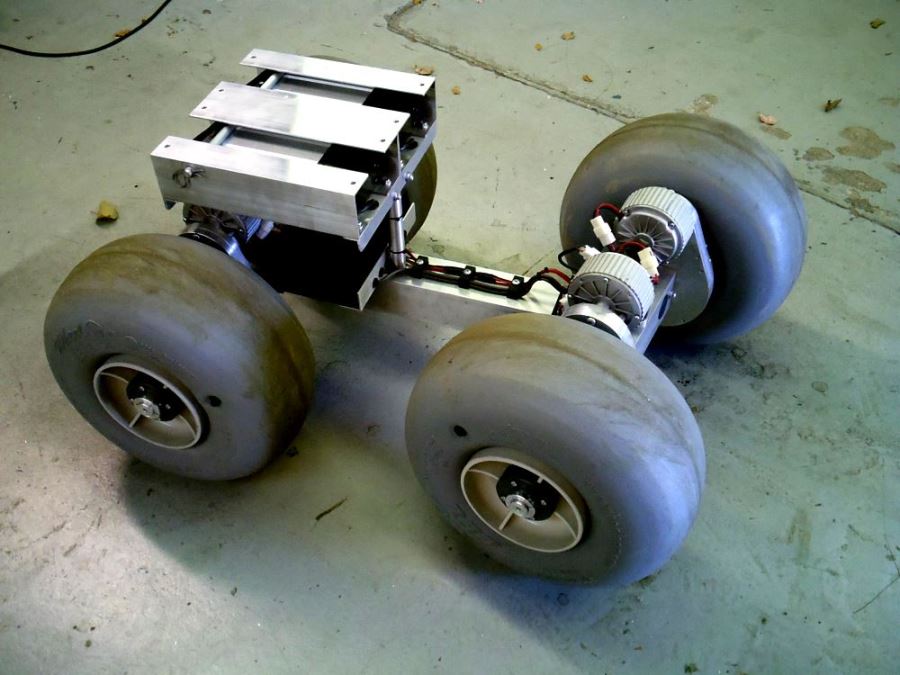 The resulting machine was even better than we hoped. It was so agile and seemed to be able to get over just
about anything it encountered.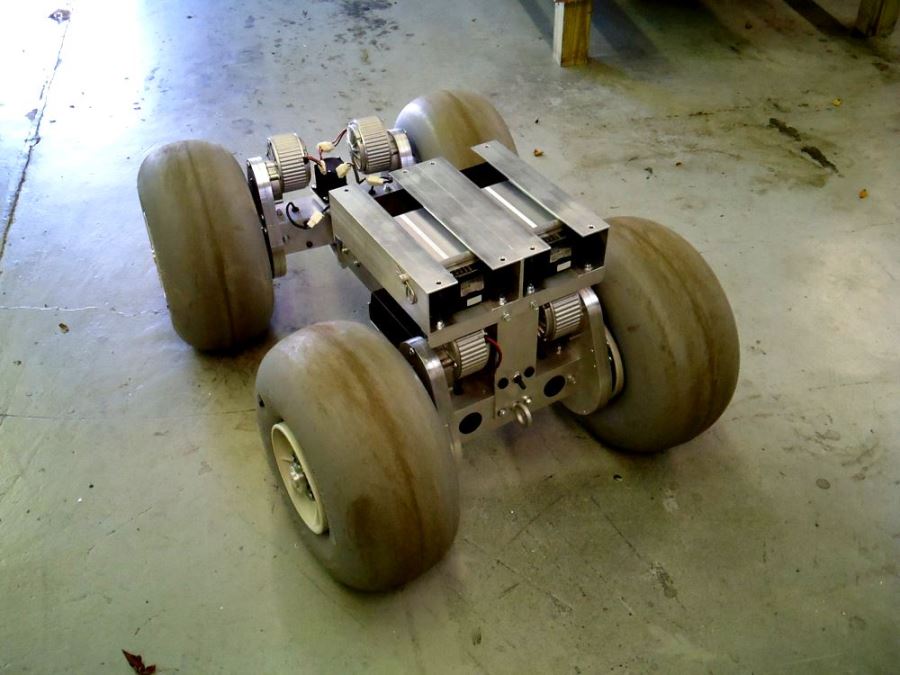 Just for fun, we took it to the "Maker Faire" in NYC. It was a great day. Kids were hugging it, petting it, and
waving goodbye. We even won an "Editor's Choice" blue ribbon award.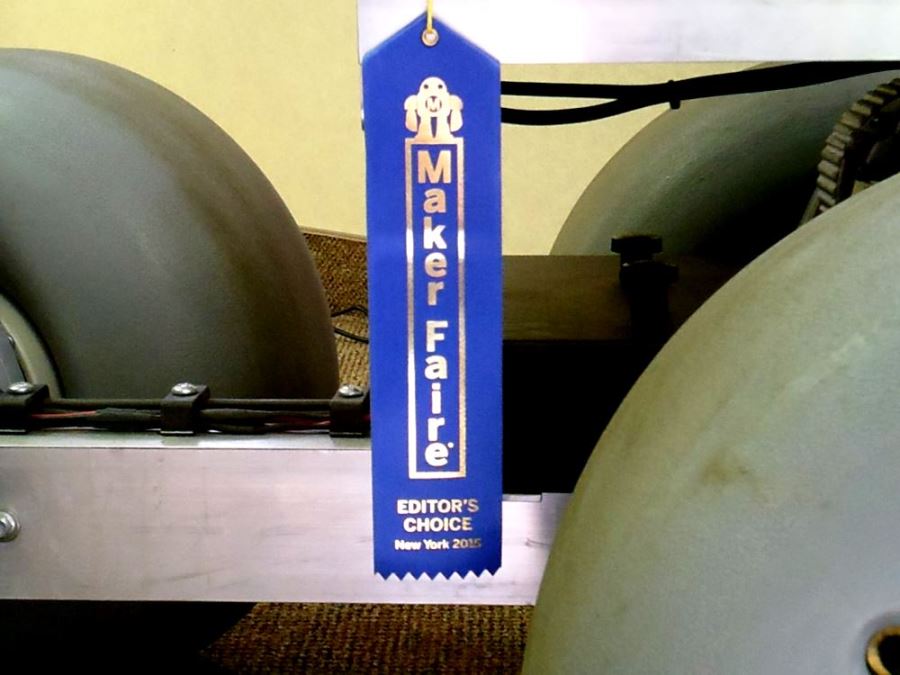 Here is a short (14MB) video of the rover in action ...