The Barefoot Motors electric quad was designed with a generic form chassis. The goal
was to repurpose the chassis in other vehicle forms.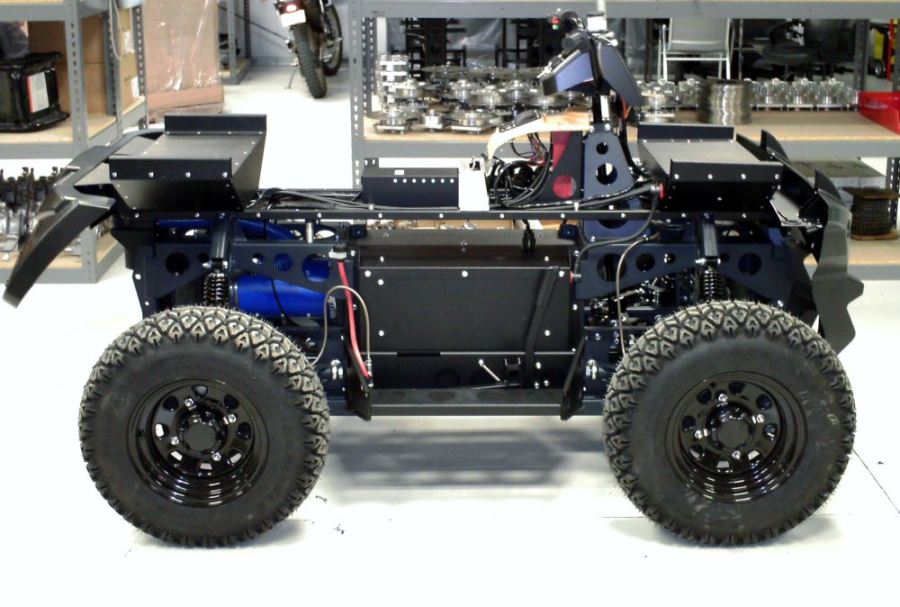 The first of these vehicles was a small work truck. It has the same chassis and drive as the quad.
It has 4 wheel independent suspension, 4 wheel disk brakes, and 4 wheel drive that can be
activated on-the-fly. A single sepex motor drives all 4 wheels, and the batteries are
LIFEPO4 (lithium).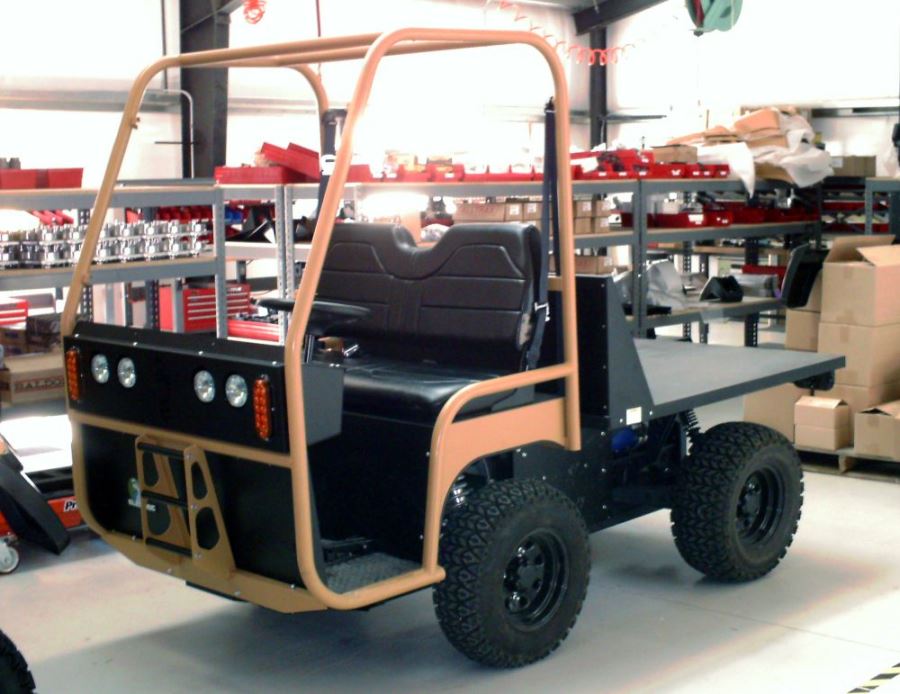 The cab was an aluminum weldment that bolted onto existing points on the chassis. The steering
linkage connected onto the existing steering system, and new pedals were added for brakes and
throttle control.

The bed of the truck was also made of aluminum, and could tip for easy dumping.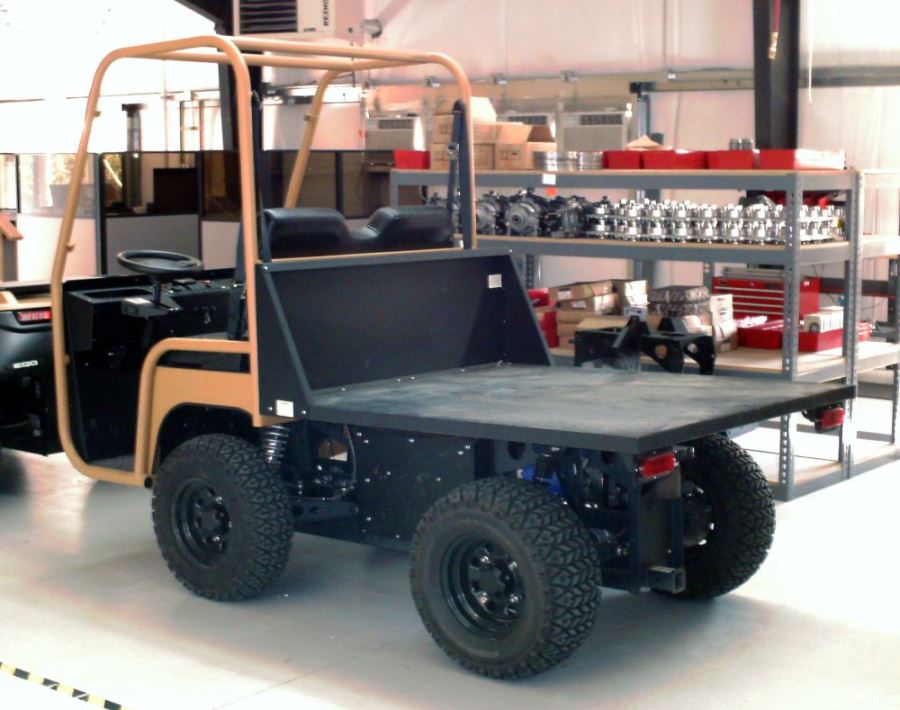 The cab included full instrumentation, 3-point shoulder belts, tilting steering, and cup holders.